Coffee with Austrian history
The Stambulia brand was founded in 1929.To be in keeping with the Viennese coffee tradition, Stambulia coffee has a fine aroma and is particularly digestible, because of its gentle, long-term roasting process. Its noble appearance will win the heart of everyone Vienna fans beat faster.
1929 The founding of the "Stambulia" brand
historical combination
from Vienna & coffee tradition
fine aroma
gentle long-term roasting
MOZART, Wolfgang Amadeus, a worldwide known composer known, lived in Vienna from 1784 to 1787, where 'Le Nozze di Figaro' was composed. 
Available in 125g, 250g, 500g | whole beans, ground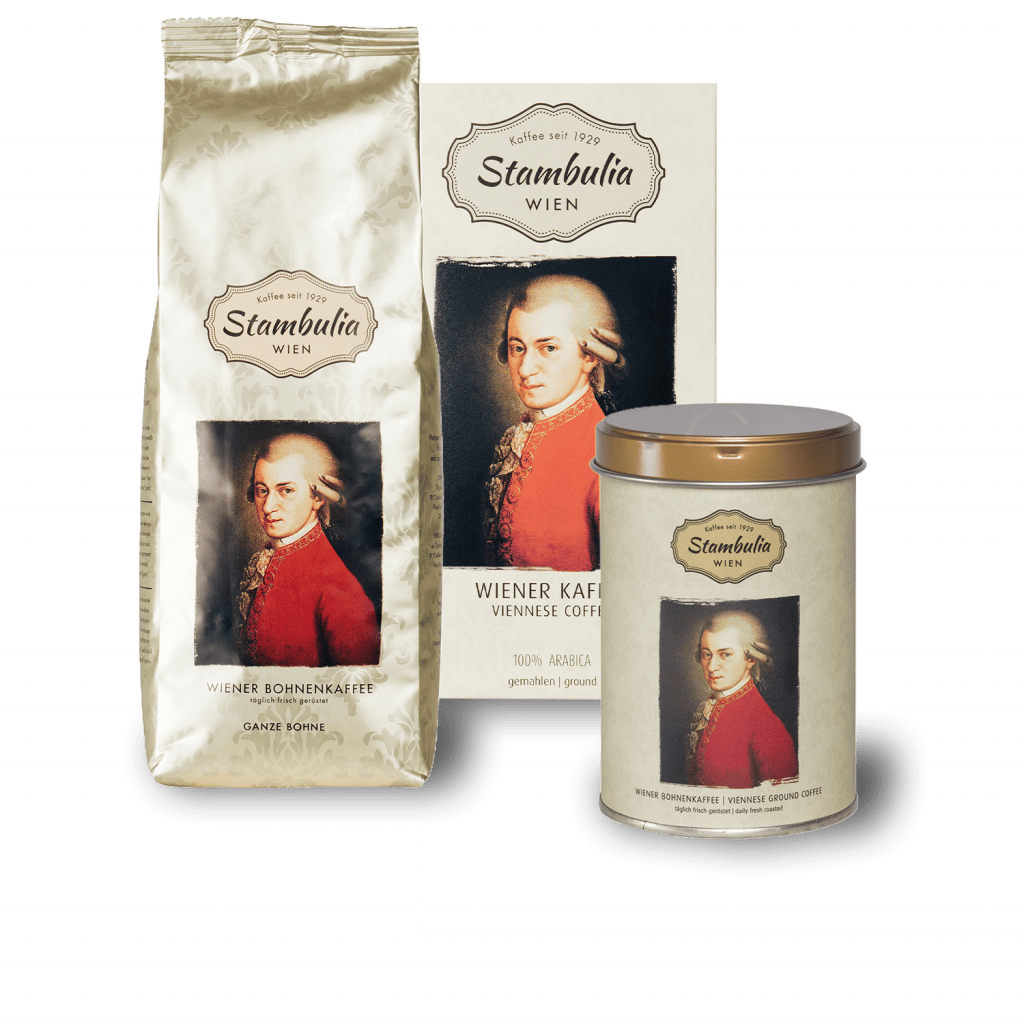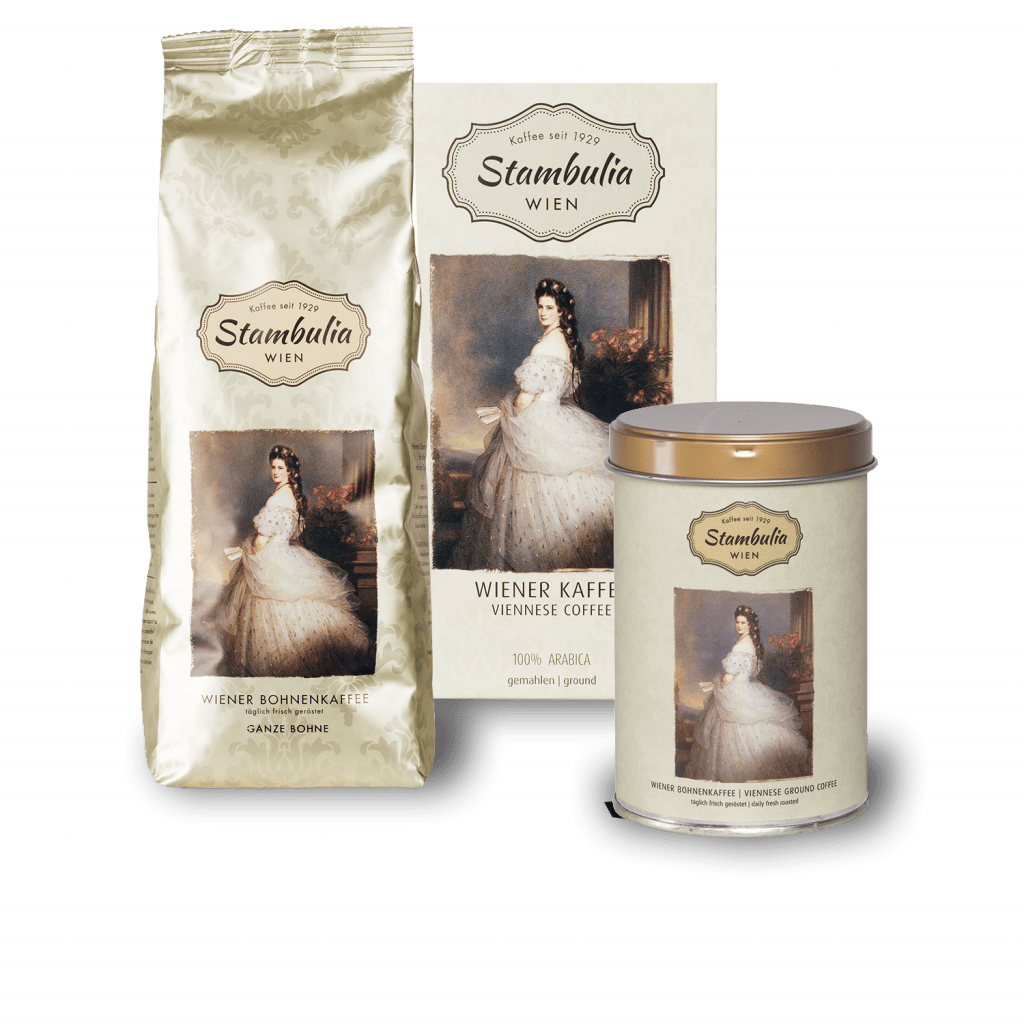 SISSI, through her marriage in 1854, to the emperor Franz Joseph I, she became the Empress of Austria at the age of only 16.
Available in 125g, 250g, 500g | whole beans, ground